NEW: FORCA Adjustable Seat Post with REMOTE - 27.2 mm - GREEN
The trend in MTB-Sports - FreeRide Vario Seat Post with Remote
New improved version 2018 now available.
Save in weight and price - not in the driving joy!
FACTS:
More than 10,000 test kilometres on 14 bikes successfully tested.
Models similar to construction cost between 280 EUR and 300 EUR
Absolute light weight with just 500 gram - similar models weigh 600 - 700 gram, 3 steps!
Pipe bore 27.2 mm
FORCA SPS400: A light alternative
FORCA presents an easy mechanical seat post for a fair price.
No matter if beginner or professional.
A variably height adjustable seat post brings an increase in handling, drivability and ergonomics.
With the ergonomic 'Remote up'-Leverswitch at the handlebarr you can shift fast, simply and certainly the seat height.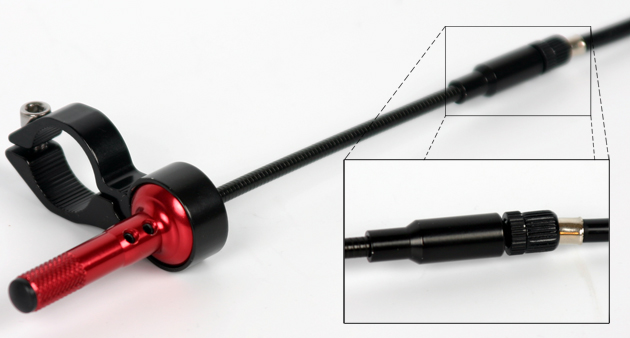 NEW AT THE MODEL 2018:
The micro-adjustment of the bowden cable was further optimised!

The release mechanism in the post was improved to release the bowden cable.
DownHill or UpHill
Difference in weight to the standard seat posts approx. 300 g
In 3 steps adjustable
Measure (in mm):
* Adjustable range 110 mm
* with 'Remote up'-Leverswitch
* Min.-Insertion length 90 mm
* Weight: 500 gr.
* Material: Aluminium 6061 T6 forged & CroMoSteel InnerTube
* Aperture: Ø 27.2 mm
* Adapter option: 30.0mm to 31.8mm
* Modell 2018
recommended retail price 159.- EUR
MountainBike Magazin Issue 11/10:
Test result: GOOD


Long time test in the MountainBike Magazine Issue 11/11:



Test result: GOOD
BikeSport Issue 5-6/2012:
Once more tested, once more well like.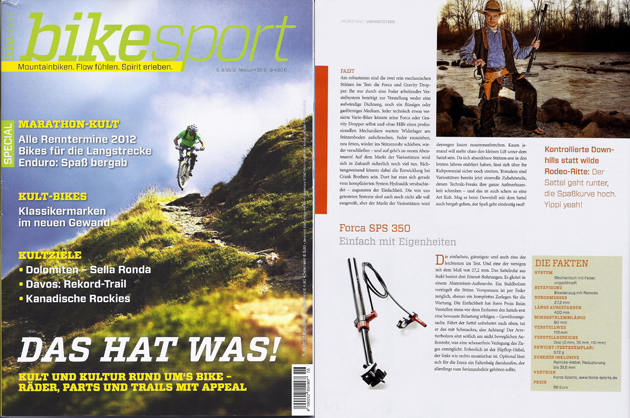 Now available: the optional DIRT PROTECTION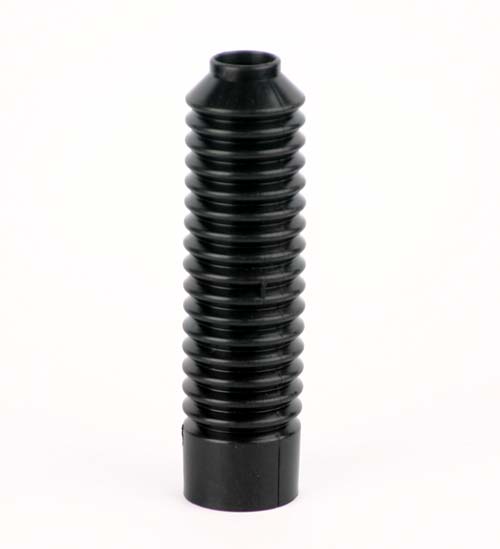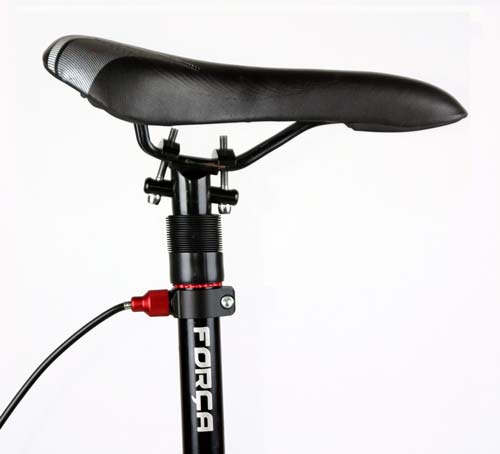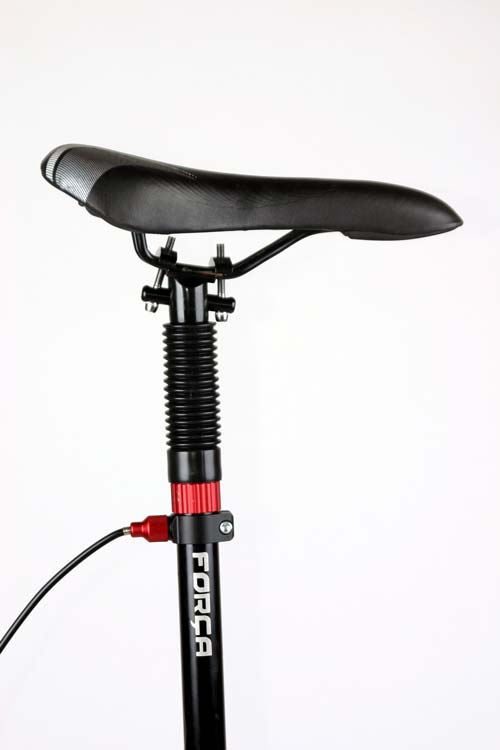 Preis 5,90 EUR
Other models from: Kind Shock, Crank Brthers Joplin, Gravity Dropper, Gravity Descender, Maverick Speedball R, Maverick Speedball are available in short.
Tags: Vario Sattelstütze, Variostütze, Sattelstütze, Variosattelstütze, Seatpost